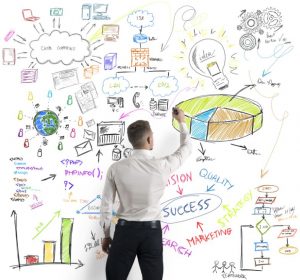 STRATER TRANSLATION CENTER, is an organization that provides translations in many different areas of expertise; from English, German, French, Italian, Russian and other languages to Turkish and vice versa. STRATER Translation Center has been established; giving credence to the importance of translating in terms of making strategic decisions for companies, institutions and establishments. STRATER Translation Center is also engaged in localization and desktop publishing (DTP) services. Benefit from our customized solutions according to your translation needs and business volume. We are here to make your business easier for you with our tailor-made translation solutions.
Marketing and Sales Management Department
The promotion of Strater Translation Center's services and products and customer relations are carried out by this department. The job definition of this department includes; the preparation of the website content and promotion files; performing market research and analysis; tracking of the situation of the sector and tracking for potential clients; investigating the clients' potential requests and determining the need of services and products accordingly.
Project and Supply Chain Management Department
Project designing of translation and localization process is carried out by this department and
Assignment of linguists to projects,
Conducting a terminology study according to translation requests,
Preparing the glossaries,
Ensuring the terminological consistency by distributing the glossaries to linguists
Forwarding the translated texts to the Quality Control Department,
Finding the linguists who serve as supplier in sectors and areas in which translation services are provided,
Orientation of linguists, and their training if necessary, within the principles and standards specified by our firm.                                                                       
 are included to its job definition.
Quality Control Department
Translation and Localization activities carried out by our Center are subject to strict and detailed quality control processes. Proper and accurate control of target texts from translators is within the task scope of this department. In this department consisting of editors and proofreaders, translated texts are reviewed and revised, and becomes ready to deliver after having corrected spelling errors and wrong sentences.
Business Development and Technical Support Department
Business and product development studies related to needs for new products and services, determined by Marketing and Sales Department; desktop publishing; preparing the technical substructure of our Center's activities, practices and services; and designation of hardware and software fall into this department's area of responsibility.