Translation Services
We provide translation services through our qualified translators, who are specialists in their fields; from English, German, French, Italian, Russian and other languages to Turkish and vice versa; in technical fields such as law, medicine, finance, IT, technological sciences and in social sciences including academic articles. Throughout the translation process, we make use of many translation memory software; mainly SDL Trados, MemoQ, Wordfast etc. Thus, we deliver high quality translations that are also affordable.
Interpretation
As Strater, we don't only serve for your written translation needs but we serve also for your work that requires interpretation. Within this scope, we provide the following services:
Hosting: Welcoming and hosting your foreign guests with or without a vehicle; translations of your meetings and presentations; all day long accompaniment in Turkey, or accompanying you during your overseas business trips.
Simultaneous: Conference, meeting, presentation translations. This service requires at least two simultaneous translators. The translators sit in different booths. There is no need for the speechmaker to pause for translation; the audience can follow the speechmaker simultaneously via headphones. By this means, there won't be any time loss due to translation.
Consecutive: The speechmaker pauses in between the sentences and the translator begins to speak.
Online Translations
We translate your conversations that you might have with your foreign respondents, by connecting to both parties through Skype, translating back and forth for both parties.
Academic Translation
Writing a thesis or publishing an article in a foreign language can be a frightening experience for many academicians and PhD students. Given that you provide us a list of terms; we can translate your thesis and articles to the foreign language that you specify. Also, you can contact us about foreign publications that you need in Turkish language.
---
Localization
Hardware, software or a website as a whole; gets transcribed to the target language, in accordance with the project requirements; in a culturally sensitive way, while paying regard to universal/local values. Software localization service can only be given by a person who is able to read code. With our staff, which consists of specialists of this area (computer engineers) and people that have experience in international code translations; we guarantee the best and the most accurate service in software translations. As STRATER; we work on printed and digital user manuals, xml files and many other source texts; we test the outcome and we deliver hassle-free translations to our clients.
---
Desktop Publishing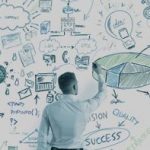 If you are getting a text translated in order for it to be published afterwards; we can help you throughout all the pre-printing stages. Thus, you won't have to work with several different agencies for pre-printing page layout and for your graphics design needs. One of the most important services that is provided by our company is making the translated material ready for printing. STRATER Translation Center, provides an extensive desktop publishing service from translation to the pre-printing stages. The formats that we support include: MS Word, Power Point, Excel veya InDesign, AI, FH1, QuarkXPress, FrameMaker, SGML, HTML, XML and many others.
---
Subtitle & Dubbing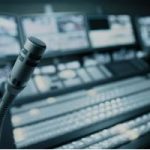 We provide subtitle & dubbing solutions for Cinema – TV movies; commercial and introduction films, application videos, conference and presentation videos. Within this scope, we can provide services such as the following: • Translation of subtitles that are received as written text • When there is not a written text available, transcribing the audio • Placing the subtitles that are already translated on the film • Dubbing (voice over)
---
Daily Flow Support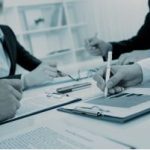 Gün içinde internet üzerinden yoğun bir yazışma trafiğiniz varsa, yurtdışındaki muhataplarınızla veya müşterilerinizle sürekli bir iletişim içerisindeyseniz, firmanızla günlük akış desteği kapsamında özel bir anlaşma yapıyoruz.
Tercümesini istediğiniz metinleri bize; e-posta, sitemizin iletişim formu veya sohbet programı aracılığı ile gönderiyorsunuz, çevirisini yapıp size anında iletiyoruz.
Bu çevirilerin hızlı bir biçimde size ulaşması için 2 adımdan oluşan bir süreç uyguluyoruz:
Gelen metin bilgisayar tarafından otomatik olarak istenen dile çevriliyor.
Profesyonel çevirmenlerimiz ve editörlerimiz aracılığı ile bu çevirilerin kontrolleri (post editing işlemi) yapılarak son haline getirildikten sonra çevrilmiş doküman, mesaj veya metin tarafınıza iletiliyor.
Bilgisayar + çevirmen işbirliği ile yapılan bu çevirilerle hem zamandan hem de maliyetten tasarruf ediyorsunuz zira bu şekilde, çalışanlarınızın müşterilerinin dilinde hızlı bir biçimde cevap vermelerini sağlarken, aynı zamanda yabancı dil bilen bir personel istihdam etmenize gerek kalmıyor.
Firmanıza özel bir terminoloji listesi varsa bu listeyi veya firmanızla işbirliği içinde oluşturacağımız yeni terim sözlüklerini de sistemimize dahil edebiliyoruz.
Özellikle ithalat-ihracat firmaları, oteller, uluslararası nakliye şirketleri, yurtdışı ortakları olan şirketler gibi yurtdışı ile düzenli yazışmaları olan kuruluşların yanı sıra müşterileri ile anlık iletişimdeki departmanlar için de ideal bir çözüm.
Aylık ortalama iş yoğunluğunun belli olduğu durumlarda baştan belirlenen aylık bedel üzerinden; iş yoğunluğunun değişken olduğu durumlarda ise kelime sayısı bazında ücretlendiriyoruz. Ancak süreklilik gösteren işlerde aylık anlaşma yapmak kaydıyla ciddi indirimler alabilirsiniz.
---
Copywriting & Conference/Presentation Speech Writing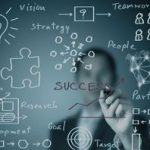 You need to prepare speeches and visual presentations for your clients but you don't have the time to do it due to your workload. We can help you with that! All you need to do is to invite us to your office for a contact meeting. You tell us about the subject, points to consider, the end results you would like to achieve and the kind of impact you would like to register; you provide us the necessary visual material. Then we prepare the presentation that you desire in the format of your choice (Power Point, Excel, Word etc.).
---
Journal & Newsletter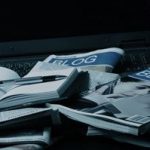 This service is targeted towards corporate companies such as large companies, holdings or trade associations. With this service, we aim to enhance your corporate prestige in the eyes of your clients, local and international respondents, while adding value to your organization. Why not have periodical publications for your company? Set the bar high for your corporate communication by publishing monthly newsletters, activity reports or trade publications. By this means; your company will stick in the minds of your clients more easily and it will shine through the rival companies; you will be able to promote different products and services directly to your target audience, you will be able to keep your clients posted about all kinds of company news and innovations. If you wish, we can prepare your journals and newsletters as multilingual publications.
---
Cultural Representation
Translating the major works of Turkish Literature to other languages; plays a major role in promoting Turkish culture abroad. As STRATER, by the force of our social responsibility, we put emphasis on participating state-funded literary projects; thus making a contribution to promote our own culture abroad and also introducing new foreign literature books into the Turkish language. In this context, we desire to lead an intercultural exchange in different areas of literature such as poems, stories, novels etc. with the support of state and international organization funds.